Valentine's Discount
Haven't bought the love of your life a Valentine's Day gift yet? Don't panic, it's not too late, and we've got a gorgeous range of gifts that are a little bit different. Why not present them with a romantic breakfast in bed? The Love Hearts Egg Cups are perfect for presenting boiled eggs, or the Pancake and Egg Hearts Pan will cook up a soppy storm. Love someone that loves baking? The Cupid and Heart cookie cutters are great little gifts. Or why not rustle up a bunch of Love-ly cookies yourself with the help of the Love Cookie Cutter Set?
Oh, and did we mention that all our Valentine's gifts have 25% off too? Click here to take a peek!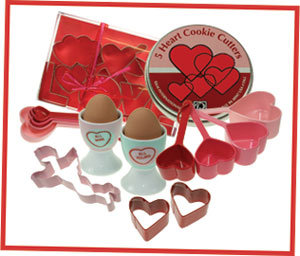 25% off these love-ly goodies!
Photo Competition Continues...
The hunt for fabulous dog photos continues with our latest competition. We've had loads of brilliant entries already, including pooches that are dressed up, having a nap and just down right adorable, but there is still time to send in your photo if you haven't already.
If you think your pet pooch is a beaut, just send a photo to stephanie@omlet.co.uk by Sunday 19th February. The top three pics will win some doggytastic prizes, and the honour of starring in this newsletter. So grab the camera before you forget!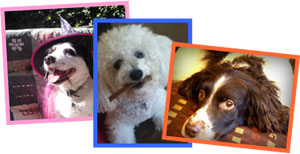 A few of the entries so far...

The Deep Freeze
After a record-breakingly mild Winter, Britain was hit with some seriously cold weather last week, and whether you love or hate the deep freeze, it looks like it'll be hanging around for a while.
Although your chickens will be safe and snug inside their Eglu during these cold temperatures, you may be looking for that little eggstra something to keep them even cosier than usual. Well, we have just the thing! The Extreme Temperature Jackets for the Eglu Classic and Cube have been designed to keep your chickens as warm as possible during the deep freeze. They are lined with Flectalon, a material that was originally developed by NASA to keep astronauts warm during missions...and if they're good enough for astronauts, they're good enough for your chickens!
Another option for that added bit of warmth is a Snugglesafe Microwave Heatpad. Pop it in the microwave for the recommended time, then place it in the Eglu for your chickens to keep warm and toasty. It will provide up to 10 hours of warmth, so it is ideal for lasting the night.